SALIENT FEATURES: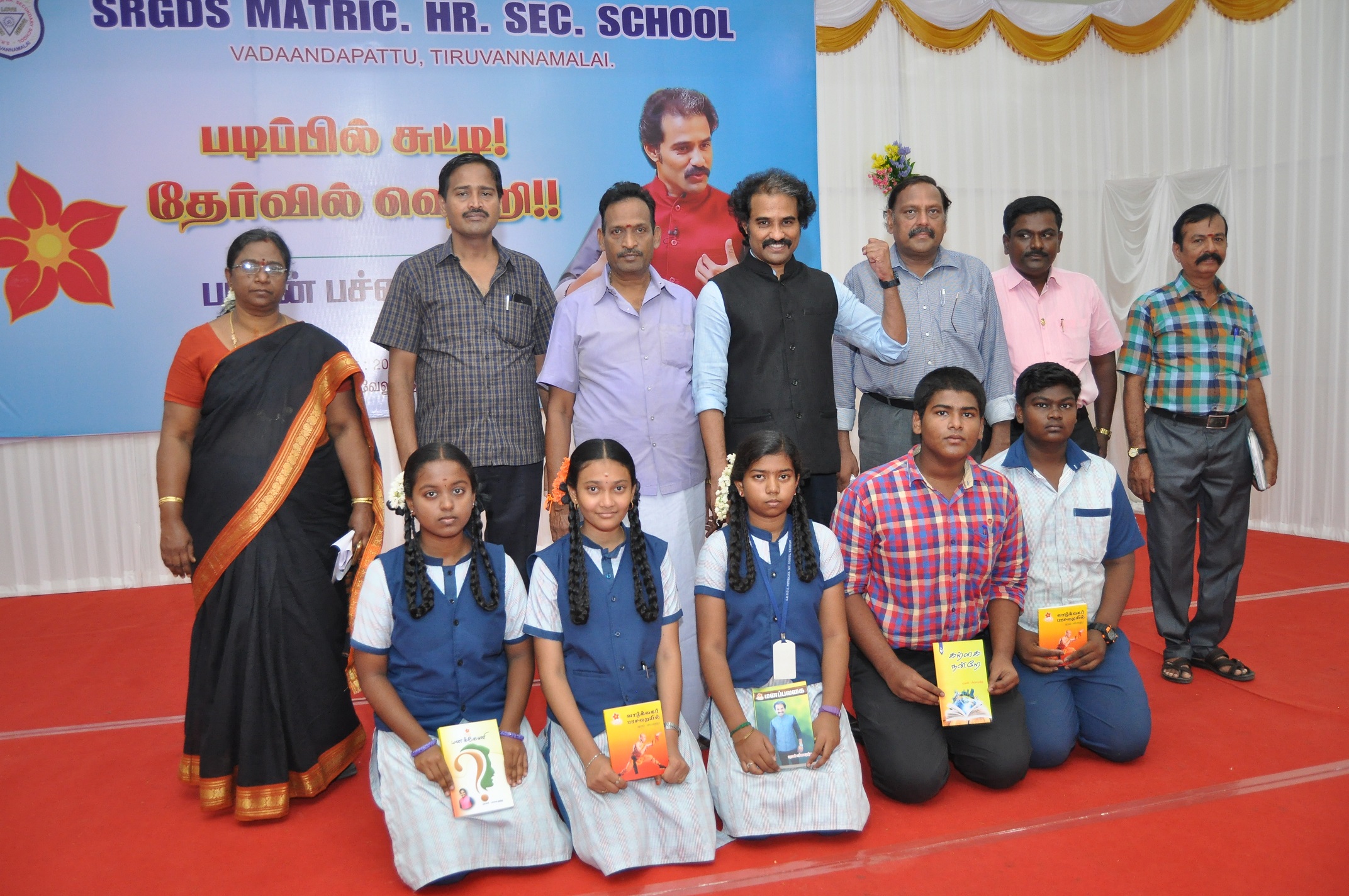 1. A fully child oriented Learning Institute.
2. Our School facilitates safe, secure, clean and attractive environment.
3. We believe in the value of childhood.
4. Emphasis on good character.
5. Tutoring and mentoring.
6. Health and wellness.
7. Enhance Leadership Quality.
8. Teaching in a congenial & joyful atmosphere.
9. Tidy, spacious & comfortable class rooms.
10. Equal & Proper attention to each student. Equal & Individual attention.
11. Computer Lab with Internet facilities for all students.
12. Cultural Activities on a regular basis.
13. Limited students in each class to ensure equal attention to all.
14. Daily tests and evaluation system.
15. We have CCTV - Camera facility for our children safety in our school premises.
16. We arrange educational tour for all standards.
17. Special remedial classes & doubt clarifying sessions at post school hours.
18. All Clubs (Tamil, English, Maths, Science, Social Science)
19. Adequate transport facilities with GPS system.
20. We are following Subject Oriented work sheets.
21. Every year Medical Checkup for all the students (Eye, Teeth, Skin)
22. DTP is injected for I, V & X Std and De-worming Tablet is issued for all children from LKG to XII every year. Providing neem syrup for all children once in three months.
23. Awareness programme is given for girls children to safe guard themselves.
24. Vending machine with incinerators is provided for girls.
25. Well equipped library with many collections.
26. Play way method for KG Students.
27. Experienced and dedicated teachers.
28. Spoken English Classes for all students.
29. Edu - Sculpt and Edu - Comp Smart class for all classes.
30. Books and Notebooks for all classes are available in school store.
31. R.O. Drinking water facility is provided.
32. Nutritious snacks are given for the students form LKG to IX std.
33. Play area for kids and spacious play ground for students with indoor and outdoor games.
34. Hindi is being taught from UKG to VI Standard.
35. Well equipped science and computer laboratories.
36. Separate science and computer laboratories for primary classes.
37. Computer Science is taught from I to XII Std. and TIPL is taught from LKG to VI Std.
38. Preparing V Std Students for Prathmic exam.
39. Saturday Classes will be Extracurricular & Co-Curricular Activities.
40. Students daily attendance report is sent via SMS to their parents of ward's attendance status.
41. Free coaching classes for STD X to XII.
42. Coaching will be given for the students for XI and XII to attend NEET & JEE Exam.
43. Providing councelling session for the students of X, XI and XII with the doctors team.
44. Group insurance scheme is done for all children.
Sports
Table Tennis
Ball Badminton
Shuttle Badminton
Volley Ball
Foot Ball
Throw Ball
Hand Ball
Basket Ball
Carrom
Chess
Tenni-koit
Kho-kho
Yoga
Traditional Games
(Pallanguzhi,Paramapatham)
Karate
Taekwonda
Silambam